Around the same time I moved out to the Hollar House in beautiful Singers Glen, VA, self-proclaimed "Birthplace of Sacred Music in the South", I was bit by something. Maybe the same thing bit me twice or maybe two of the same thing bit me once each. I had a small, red lump on the back of my left shoulder and a larger one in front, like I'd been shot through from behind with some kind of spirit arrow. I ignored the spots for a while until they got bigger and opened up into pus-oozing sores. Then I started doing research. The wounds I had looked very much like the pictures I saw of bites from brown recluse spiders, aka "fiddlebacks". We do have brown recluse spiders here in VA. At first I was kinda bugged about the possibility that I came across a brown recluse at the Hollar House, because I live there and my daughter spends a bit of time there. After thinking about what I was doing during the first part of August, I realized that it was much more likely that I got bit while doing some work in the attic of the little collectively-owned restaurant where I work. Which isn't wonderful, but my grrrl doesn't sleep in the attic so I can live with that.

I try not to expose myself to doctors, especially when I can't easily divert the bill to worker's comp. In this case, I kept the sores bandaged and slathered with antibiotic cream, doubled my dosages of immune-system-boosting natural shit and didn't worry. I was kinda interested in the possibility of necrosis, which happens regularly with brown recluse bites, but it didn't happen. I did have a lot of muscle pain in my left shoulder, very much exactly like the pain I had when I wrecked a scooter about ten years ago. I figured the spider venom had settled into the scar tissue from that injury and woke it up. The pain spread. By the time the skin wounds had healed, I was experiencing significant muscle pain all though my left shoulder and along my spine from my waist to my neck. I was eating aspirin like candy, but still struggling.

Like everybody else, I carry stress and tension in my back muscles. There've been moments in the past few years when I thought about getting some body work done, to break up some tension, release some toxins, but I never got around to it. It became obvious that I had to do something so I started looking around for a massage therapist or something. I found a guy who does deep tissue massage and acupuncture. We worked out a plan and got together.

I believe in self-healing. I am absolutely certain that people have far more control over their health than they think they do. Living a good, honest life, eating mostly healthy food, getting enough rest and exercise are all one needs to be healthy. Spirituality may help – it sure helps me. If I have a bone sticking out, I'll go to a doctor, but in this case I figured they wouldn't do anything for me but tell me I was bit by a spider and write a handful of 'scripts. I don't need any more pills, thank you kindly.

As of this writing, I've had two sessions of deep tissue work and acupuncture. It's amazing how much better I feel. I'm still stiff and sore in the morning, but a couple aspirin and some shoulder-rolls take care of that well enough for me to go to work. I definitely advocate body work.

Health care is a big issue right now. Most of us can't afford doctors even if we need them. Even so, many of us go to them for treatment when we could do it ourselves. I'm not suggesting anybody try to cure HIV with rosehips or crystals or any crazy shit like that, but if you have soreness or congestion or some such, a little research will lead you to a variety of cheap and simple treatments. If you're going to have a baby – or want to avoid same – any midwife can do as much for you as a doctor. Giving your body the care it requires will prevent many ailments and simply believing in your ability to be healthy will go a long way to make you so. DIY ain't just for releasing music, son. In those cases when you can't massage and/or stick needles in your own back, there may be someone in your community who can do that for you in exchange for food, work or whatever special skill you have. Meeting and interacting in help giving/getting ways with the people in our communities is important.

And avoid these:


Powered by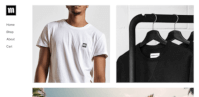 Create your own unique website with customizable templates.